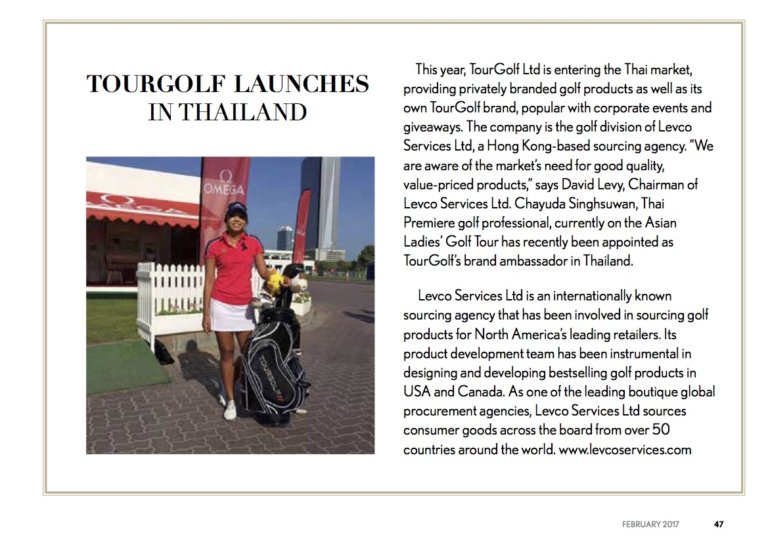 Press: RBSC Magazine – TourGolf launches in Thailand
TourGolf Ltd, the golf division of Levco Services Ltd, is set to be featured in the February 2017 issue of RBSC Magazine, The Official Magazine of the Royal Bangkok Sports Club & RBSC Polo Club.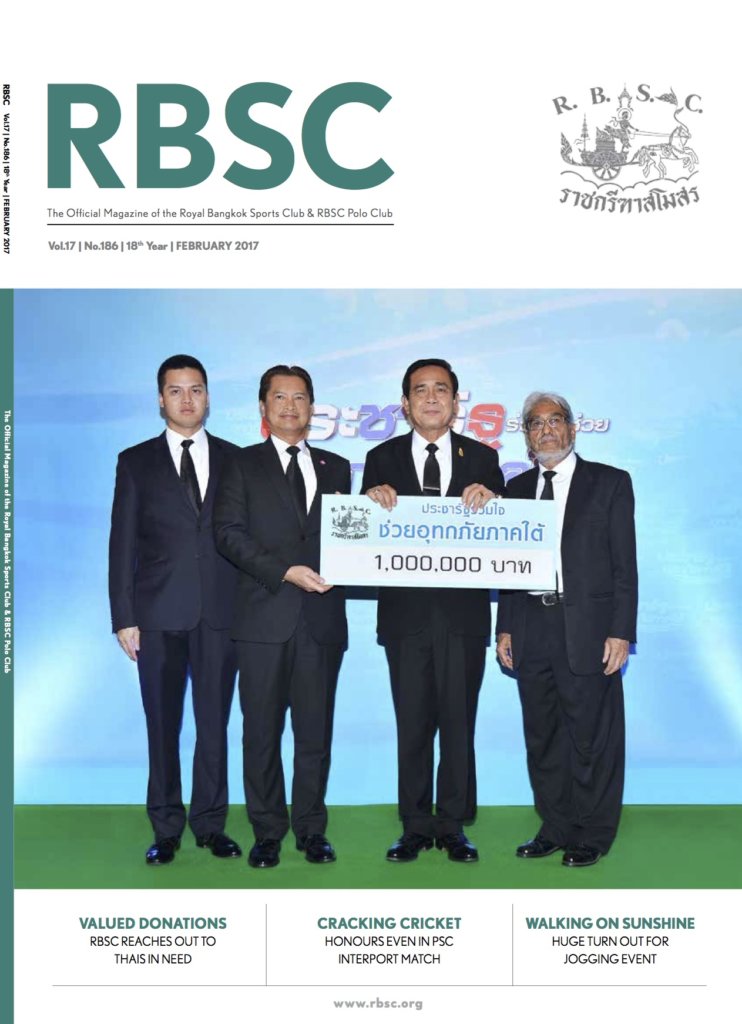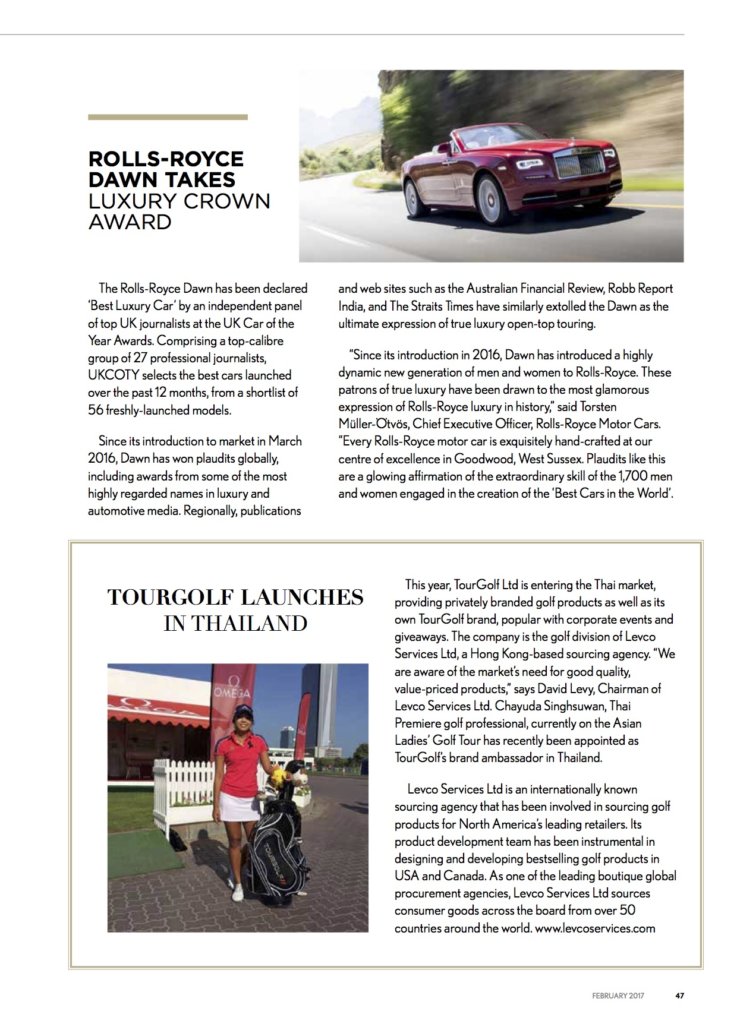 This year, TourGolf Ltd is entering the Thai market, providing privately branded golf products as well as its own TourGolf brand, popular with corporate events and giveaways. The company is the golf division of Levco Services Ltd, a Hong Kong-based sourcing agency. "We are aware of the market's need for good quality, value-priced products," says David Levy, Chairman of Levco Services Ltd. Chayuda Singhsuwan, spoken of as "the next big thing on the Thai women's tour" has recently been appointed as TourGolf's brand ambassador in Thailand. 
Levco Services Ltd is an internationally known sourcing agency that has been involved in sourcing golf products for North America's leading retailers. Its product development team has been instrumental in designing and developing bestselling golf products in USA and Canada. As one of the leading boutique global procurement agencies, Levco Services Ltd sources consumer goods across the board from over 50 countries around the world.