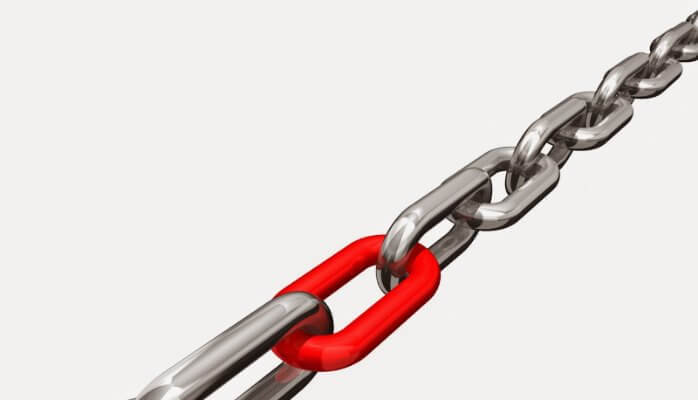 Supply Chain Mistakes: Are You the Source?
As seen on InTouch Best in Manufacturing – September 4, 2016 by Matthew Milasius
It's easy to point fingers at suppliers, logistics companies, or other parts of your supply chain when things go wrong. Yet occasionally for some companies, a look in the mirror is all that's needed to find the source of the problem.
Sometimes companies create risks for themselves without recognizing them at first. The author mentions a manufacturer of seat belts and airbags named Takata as an example. After tremendous pressure from customers like Honda and other Japanese automakers, Takata started to succumb to their demands to cut costs, which resulted in seriously defective and dangerous products being released into the market.
Learning from Takata's failures, the author identifies three common supply chain mistakes:
Perverse incentives: "don't go along with something 'too good to be true' until you take the time to understand it"
Systematic failures: you need to "set strategic performance goals, and empower key people to pursue those goals even at the expense of short-term profits"
Failure to consider joint outcomes: "supply chain partners have each other's best interests at heart"
Customers trust that you'll give them a decent product. [Whether the] problem is your fault or [originating] somewhere in your supply chain, end users will ultimately hold you responsible.
Realizing that you might be causing the problem, whether through too much pressure on suppliers, unreasonable expectations, or whatever else, can protect both your customers and your brand.
Proper inventory control = timely shipments
A manufacturer without proper control of its inventory can mean your goods are sitting around in a warehouse collecting dust for days on end. No matter what the factory's excuse is, this problem means one thing for you: not getting your goods on time.
If a shipment is delayed, you could lose customers. For example, you might need to deliver promotional goods for an event. If they get there even 10 minutes late, you lose credibility and experience avoidable frustration.
But for factories with excellent production planning and purchasing departments, this sort of situation virtually never occurs. By keeping their inventory low, they never order more than necessary and keep lead times short, which means customers get their goods sooner.
There are definitely a few ways that importers can avoid production delays. Yet in some cases, it's the factory that really needs to get its act together. It might need to implement an inventory control system, among other things, to make sure your products get out the door when they're supposed to.
Before any inventory control methods are truly effective, however, we must be reminded that:
Equipment must seldom go down unexpectedly;
Quality must be stable; and
Materials shouldn't suddenly become unavailable
While it's impossible to completely eliminate every single manufacturing delay, you can at the very least reduce their frequency through best practices.